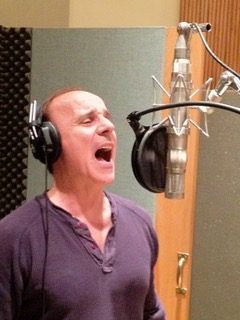 I See The Whole World Shine is an uplifting, feel good collection of contemporary inspirational songs. The songs, all with a pop/rock feel, are really prayers for the happiness, joy and hope we want to bring into our lives. "I wanted to take a spiritual journey and was looking for a fresh way to communicate very old but beautiful ideals". The songs are in English and most have a little Hebrew beautifully woven throughout them but they speak to everyone; Jews and non-Jews alike.
I See The Whole World Shine is an uplifting feel good album..and who doesn't like to feel good and uplifted!!"
– Dyan Cannon, Actress/Director/Writer/Producer
The idea for this album grew while working as a Jewish cantor and looking for a fresh way to communicate with a contemporary audience. The songs are meant to motivate us, encourage us to take action, remind us of the beauty of the world, lift us up when we're down, remind us of who we are and truly remind us of what's really important in life.
Inspire yourself and your friends. The world is a beautiful place, that we can make even more beautiful. Change can happen. Be the change.
"Shalom Rav / Bring Peace"
So many prayers are about bringing peace. Here's a song, that is a prayer, that tells us what we can do to help bring peace. Young people, older people sing together "We can see what the world can be, peace and harmony begins with me".
"Blessing For The New Month / Birkat HaChodesh" Duet with Sharon Youngblood
A Blessing For Peace, from the album I See The Whole World Shine, is an inspirational song, a prayer, that sets goals for our lives in the new month ahead. This version, not on the album, is a duet with the incredible Sharon Youngblood. I See The Whole World Shine is an uplifting, feel good collection of contemporary inspirational songs. The songs, all with a pop/rock feel, are really prayers for the happiness, joy and hope we want to bring into our lives. "I wanted to take a spiritual journey and was looking for a fresh way to communicate very old but beautiful ideals". The songs are in English and most have some Hebrew beautifully woven throughout them but the music speaks to all; Jews and non-Jews alike. "We are all connected, regardless of race, ethnicity or religion. We all wish and pray for the same things" The songs are meant to motivate us, encourage us to take action, remind us of the beauty of the world, lift us up when we're down, remind us of who we are and truly remind us of what's really important in life."